6.5 ft Beach Umbrella with Sand Anchor & Carrying Bag
DETAILS
This is the 6.5ft patio umbrella that will block the most harmful rays and give your outdoor leisure time.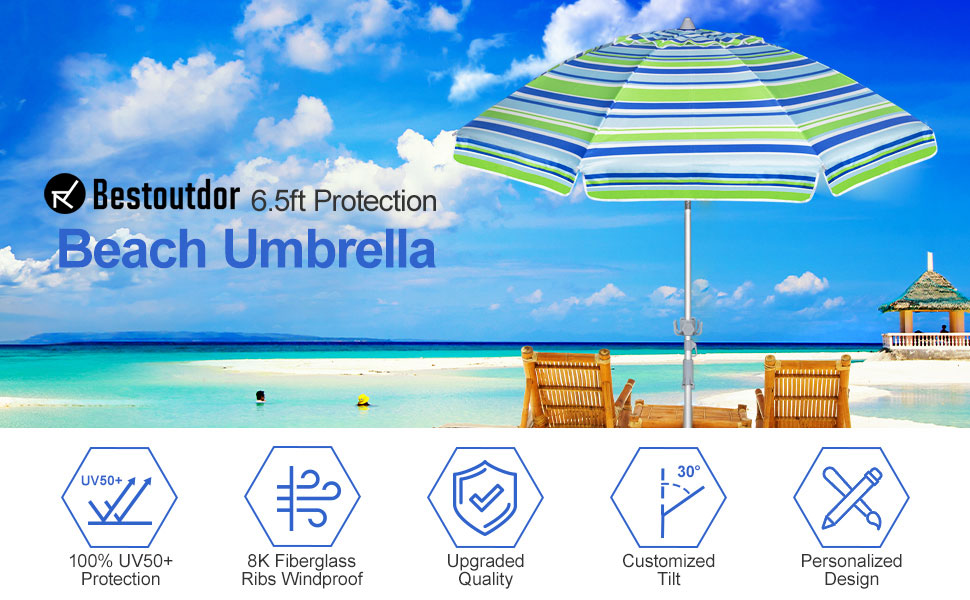 Features
Sturdy & Stable Frame:

The beach umbrella is supported by a sturdy aluminum tube and 8 sturdy glass fiber ribs, which are not easy to shake and deform. The sand anchor at the bottom can help you easily insert the umbrella into the sand, thus effectively resisting strong winds.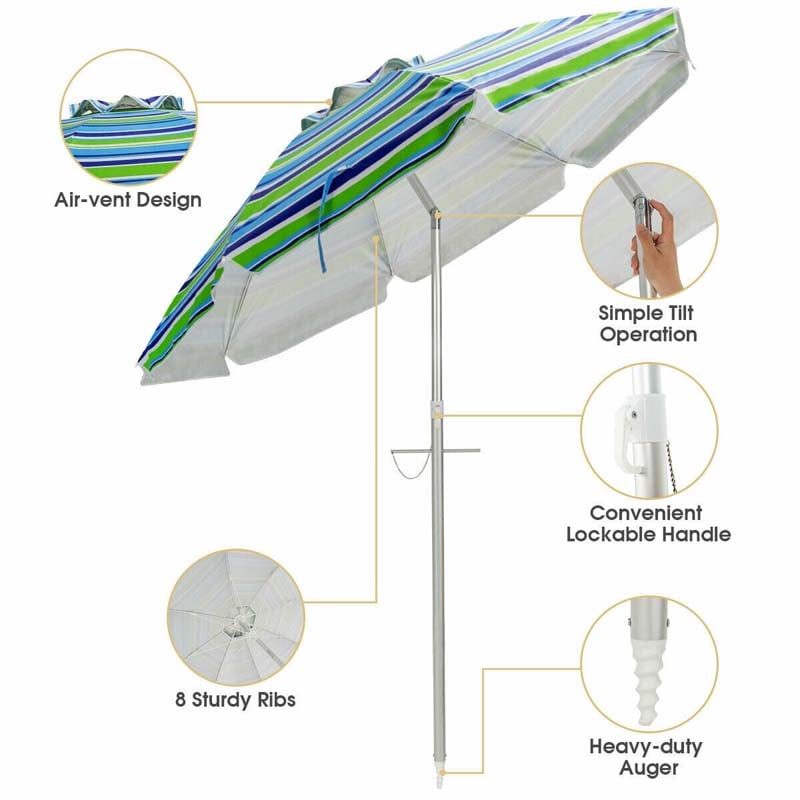 Convenient Tilt Mechanism:

The custom-made tilt mechanism allows you to easily and quickly adjust the canopy according to your preferences. You don't have to carry the beach umbrella tent to the utmost to stay away from the sun all day.

Block Away More Heat:

 PA coating can give you up to UPF 100+ protection for UVA/UVB from the sun's rays. It provides a comfortable cooling shade and helps block the sun, heat, or wind.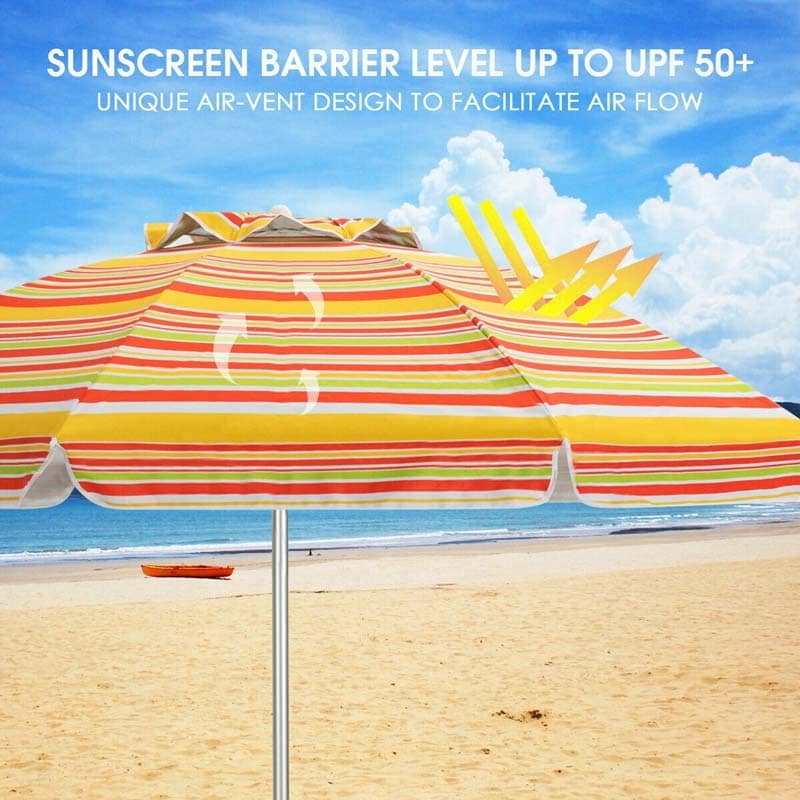 Lightweight &Portable Design:

 

The beach umbrella is made of aluminum alloy and weighs only 3.5 pounds. Unlike other iron umbrellas, it has the same hardness but a lighter weight. The B

each umbrella has two parts. It's convenient to store in the free potable carry bag when you don't use it. You could take it anywhere you need.

Wide Range of Application:

 

This elegant 6.5-foot outdoor umbrella is ideal for sunshades in summer or sunny days, which enables you to enjoy good leisure time. It is suitable for various occasions, such as a terrace, beach party, picnic, and camping.
Specifications
Material: Fiberglass, Aluminum, Polyester
Color: Orange / Green / Blue
Overall Dimension: 6.5 ft (dia) x 7 ft (h)
Net Weight: 3.5 lbs
Package Includes
1 x Beach Umbrella
1 x Carry Bag
1 x Users Manual