Toddler Swing Seat Set High Back Seat with Swing Set
DETAILS
Swing for inside or outside the house: Settings on the back yard so your baby can use it every day instead of going to the park.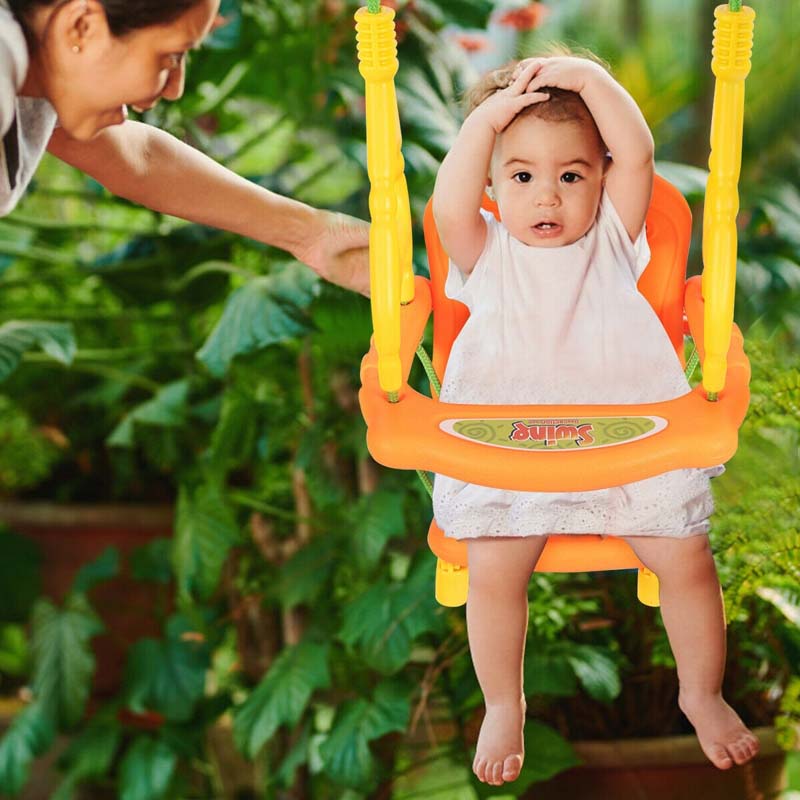 Features
US Local Delivery: Our baby swing sets from a local warehouse in the United States and it takes about 3-5 working days to arrive.
Safe and Stable Seats: We regard safety and stability as the first requirement for a baby to play the swing. Therefore, the triangular swing set is stable enough, and the wooden poles in front of and on the side of the swing seat can protect the infants. The rope on the side of the seat is also strong, and the connection points are strong and reliable enough to ensure that the baby can swing safely.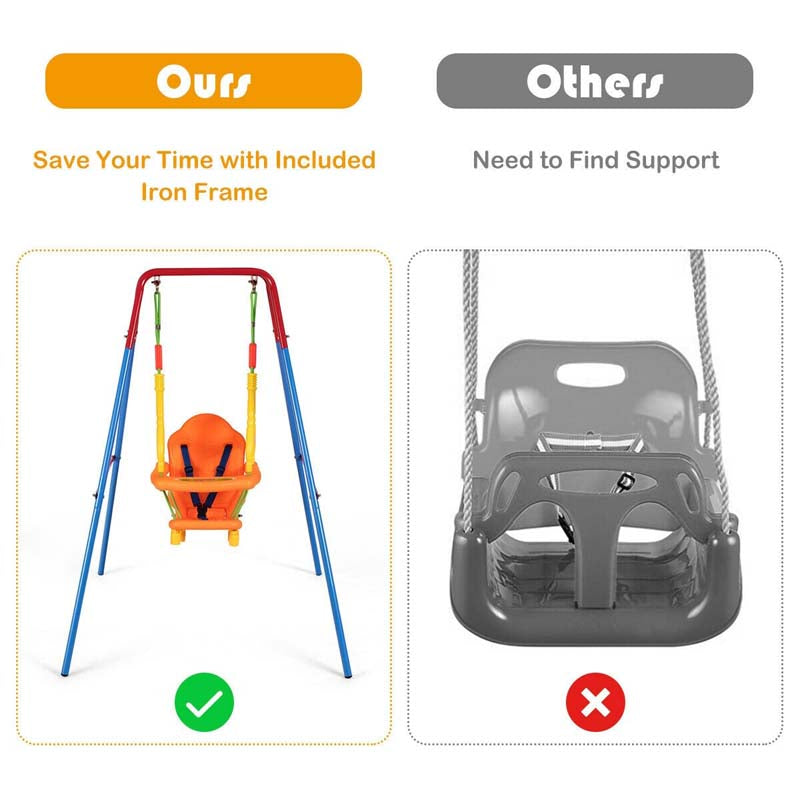 Light Weight and Easy to Assemble: The toddler swing has no cumbersome assembly process, just screws, rope and hooks to hold the swing frame and cushioned seat. For toddlers, swings are the right size and weight, making it easy for parents to move them wherever they want.
Cozy Swing Seat: Different from other swing seats which only has the seat on the market, this premium swing seat is equipped with a front handlebar and backrest to provide a comfortable swing experience. And the smooth handrails on both sides not only protect your little one's hands but also offers a sense of security.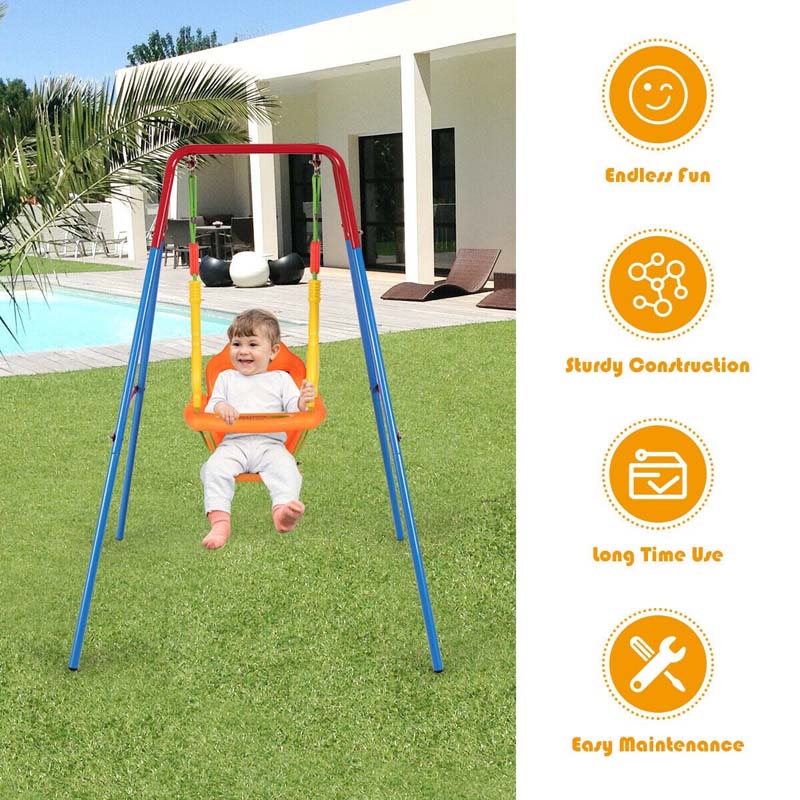 Safety Harness: Featuring a three-point safety belt on the back, this toddle swing seat with ASTM certification keeps your kid in the right position, greatly ensuring your little one is safe. And 2 high-quality ropes distribute the weight evenly to prevent accidental tipping over.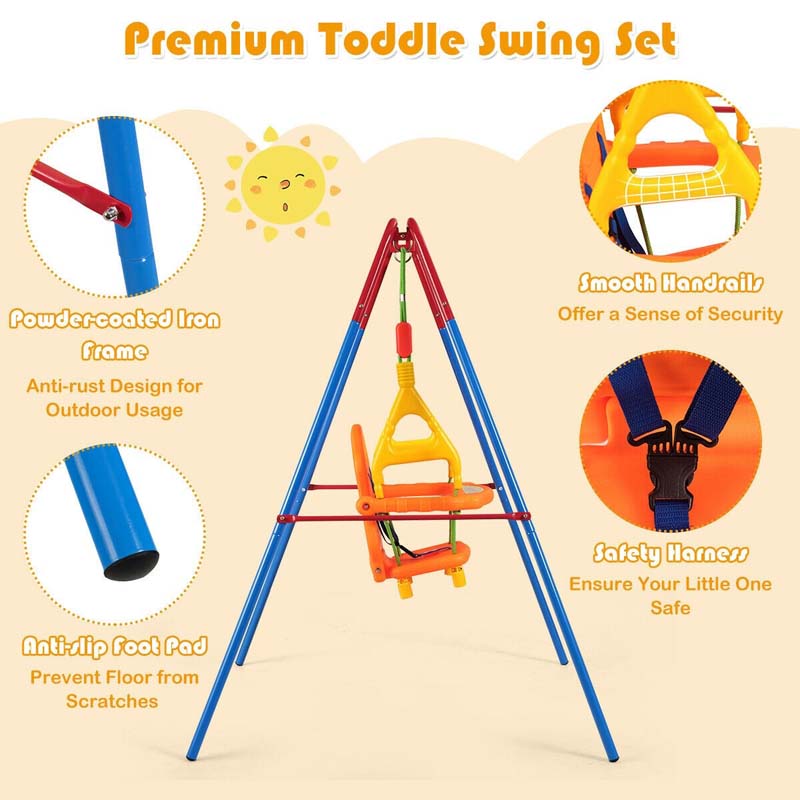 Specifications
Color: Show in the picture
Material: Iron, PE and PP
Dimension of frame: 42" x 38" x 51.5" (L x W x H)
Dimension of seat: 10" x 10" x 16" (L x W x H)
Net weight: 12 lbs
Weight capacity: 55 lbs
Recommended age: 1-3 years old
Package Includes
1 x Toddler swing set
1 x Instruction