330 lbs Patio Cantilever Umbrella Base Water/Sand Filled Outdoor Offset Umbrella Base with Wheels
DETAILS
Are you still worried that your cantilever offset umbrella is always wobbly and difficult to move? Our wheeled umbrella base can provide you with the ideal solution!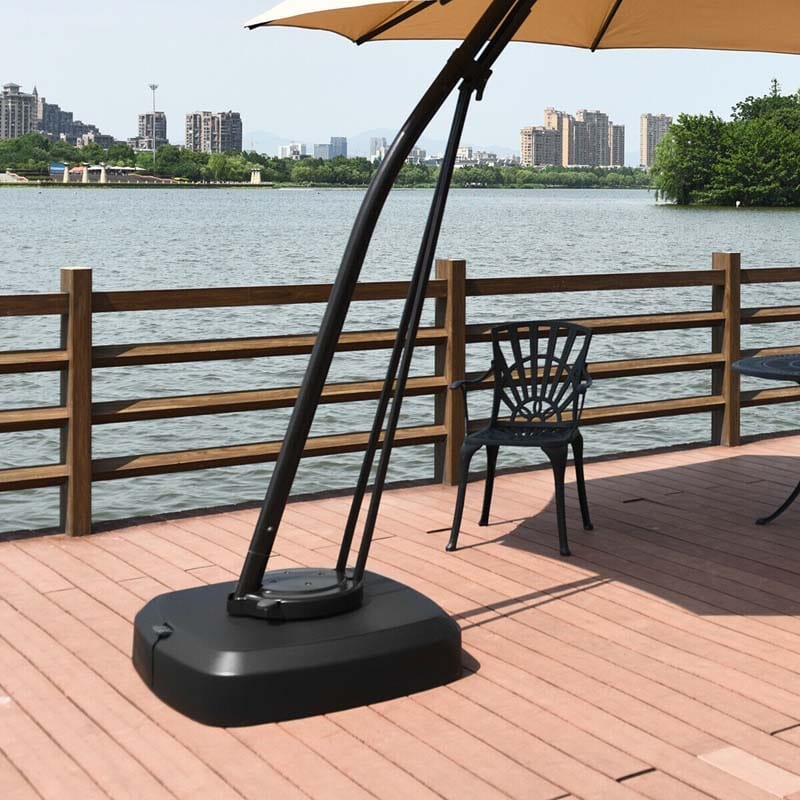 Features
Easy to Move Smooth Wheels: There are four flexible wheels at the bottom of the umbrella stand, which can easily move the base to any place such as the backyard, garden or deck. In addition, it is also equipped with foot pedals to easily lift the base to move.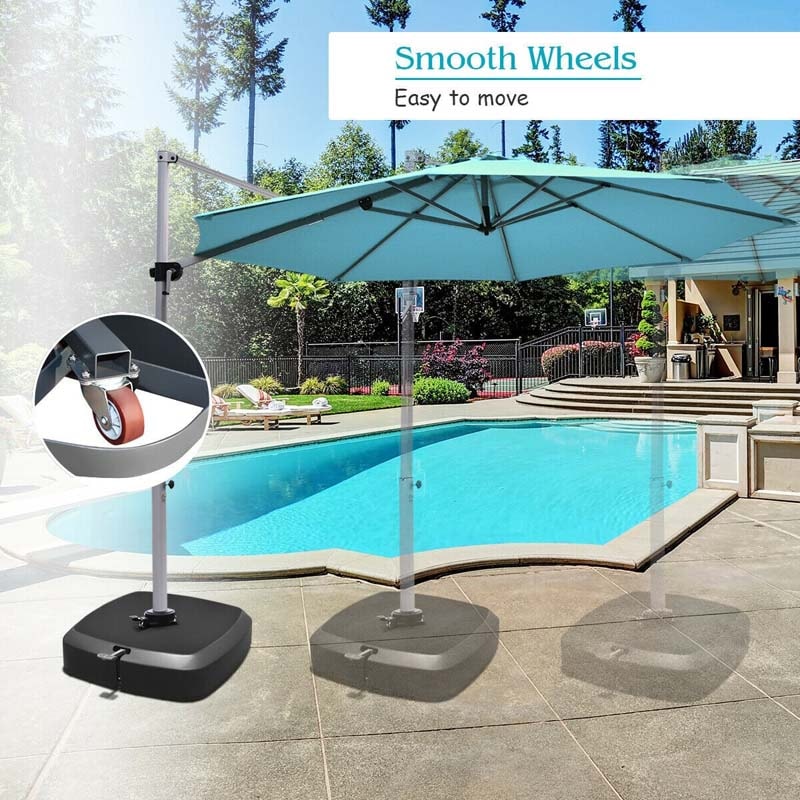 Heavy-duty Structure: Made of high-quality iron and durable plastic, the base is sturdy and durable, which can provide stable support for the cantilever offset umbrella. Because the base adopts advanced blow molding technology, the base also has good weather resistance, which can prevent fading or aging due to sun and rain.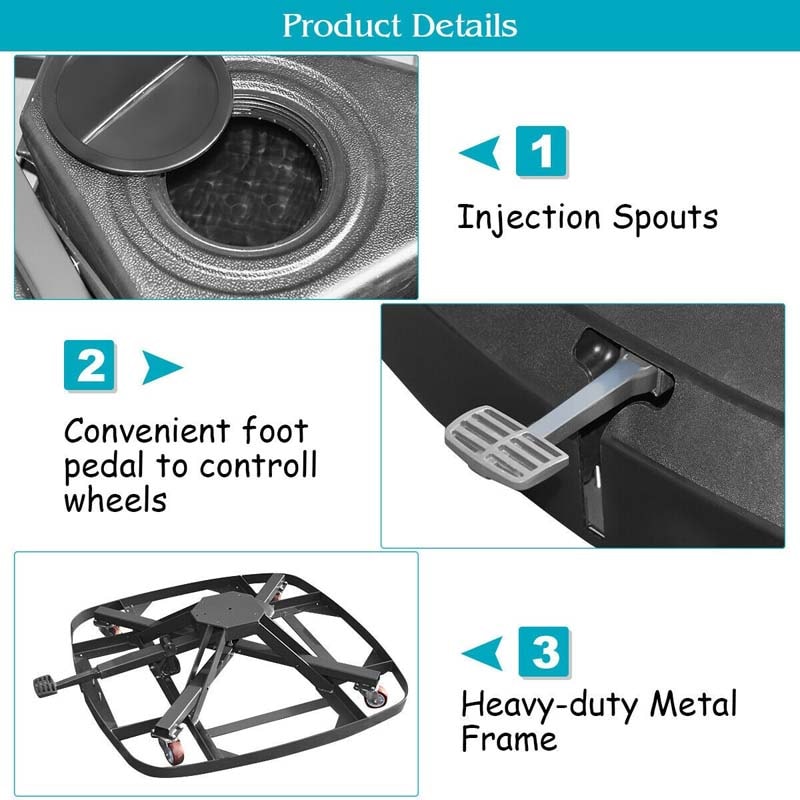 Enhanced Stability: Equipped with 5 built-in weight plates, it can be filled with water or sand to improve stability. Each plate has a large diameter water injection nozzle for easy filling and drainage. When filled with wet sand, the base can weigh up to 330 pounds.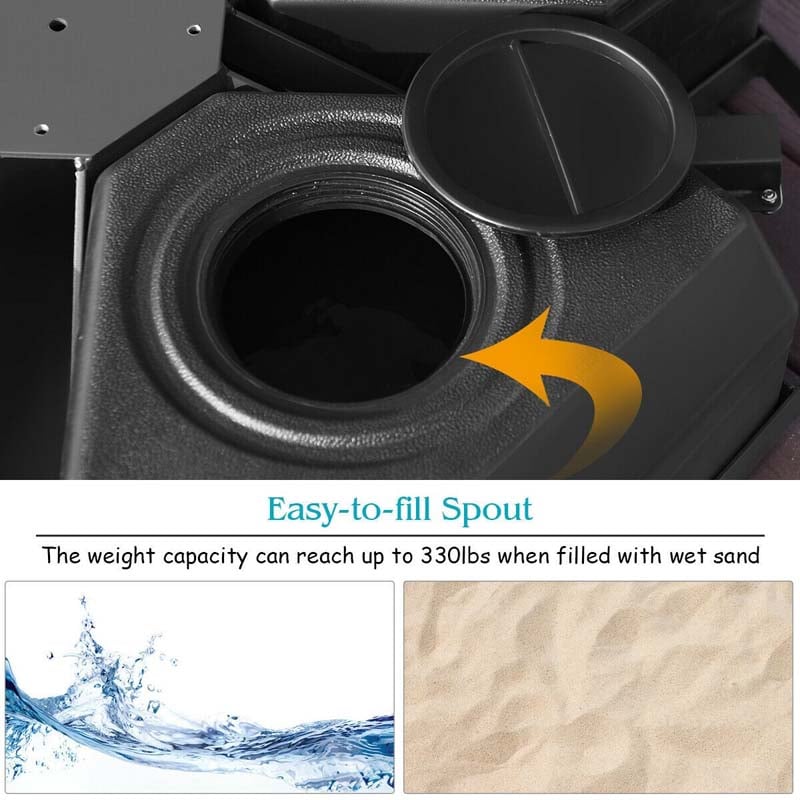 Wide Range of Applications: Compared with bulky concrete and unsightly sandbags, the umbrella base provides a more stylish appearance and excellent stability, making your outdoor space more attractive. It is very suitable to be placed on the courtyard, garden or deck.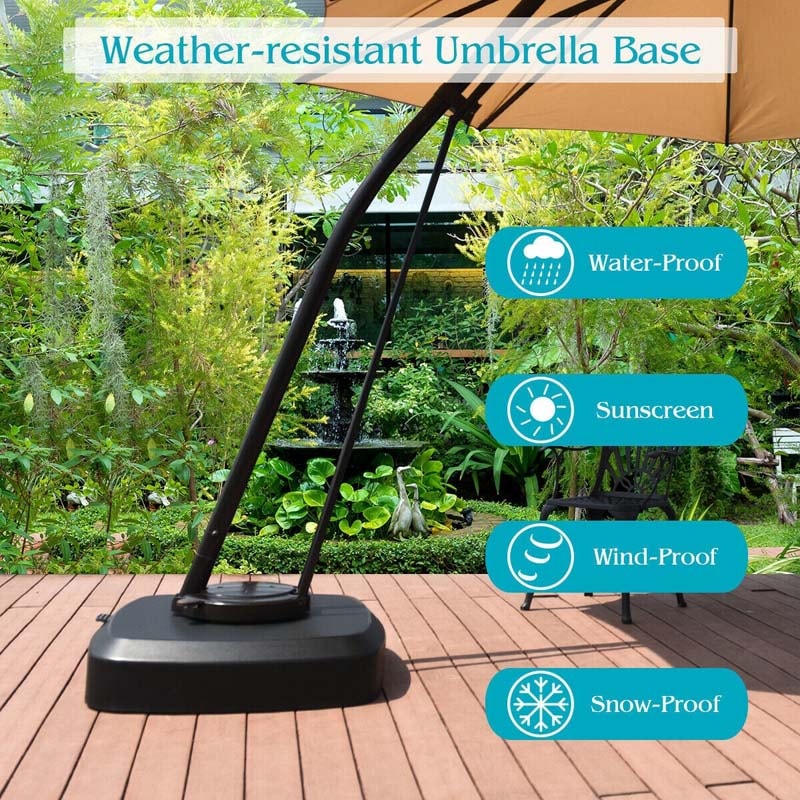 Easy to Assemble & Maintain: With easy-to-follow assembly instructions, you can figure out how to assemble all the parts together in minutes. The overall size of the base is 35" x 35" x 8" (L x W x H). The weather-resistant surface is easy to clean, and dust and dirt can be easily wiped off with a damp cloth.
Specifications
Color: Black
Material: Plastic, Iron
Overall dimension: 35" x 35" x 8" (L x W x H)
Net weight: 66 lbs
Weight of filled with water: 220 lbs
Weight of filled with wet sand: 330 lbs
Package Includes
1 x Umbrella base
1 x Instructions