50" Outdoor Park Garden Bench Porch Path Chair Rose Cast Iron Hardwood Frame Porch Loveseat
DETAILS
This garden bench features an iron-cast and ruggedly durable solid-wood structure.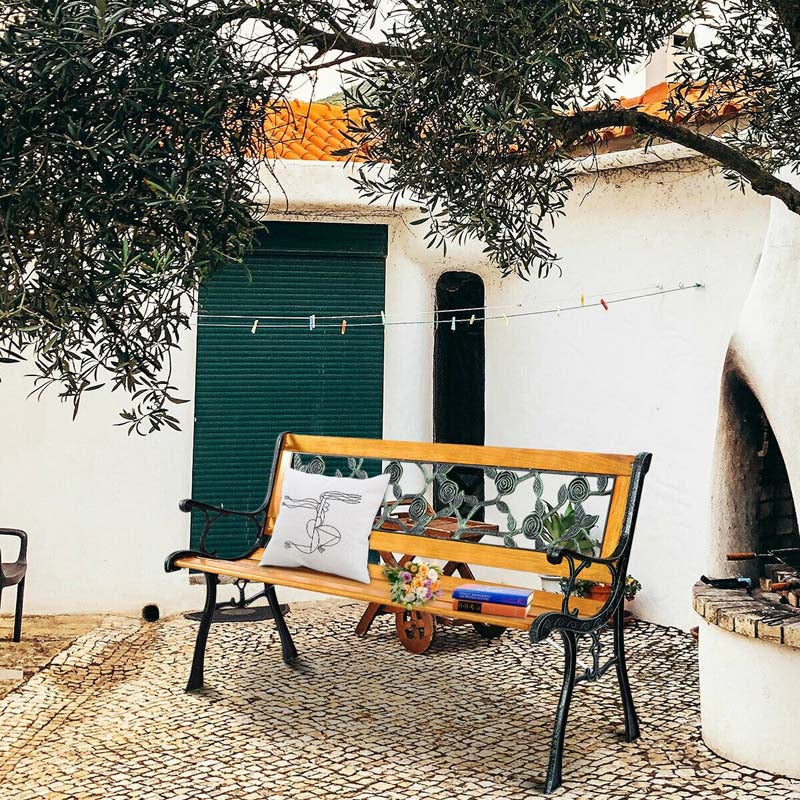 Features
Large Space and Load-bearing Capacity: The size of this garden bench is 49.5" x 20.5" x 29". It can comfortably accommodate three medium-sized adults at the same time. Due to its sturdy structure, it also has a sturdy structure. Bearing capacity Up to 463 pounds.
Multi-reinforced and Strong Structure: All four stool legs are under uniform pressure. Through the use of high-strength cast iron, these legs are strong and strong. Multiple iron supports are added to the seat and structure, which can effectively improve the overall load-bearing capacity, safety and stability.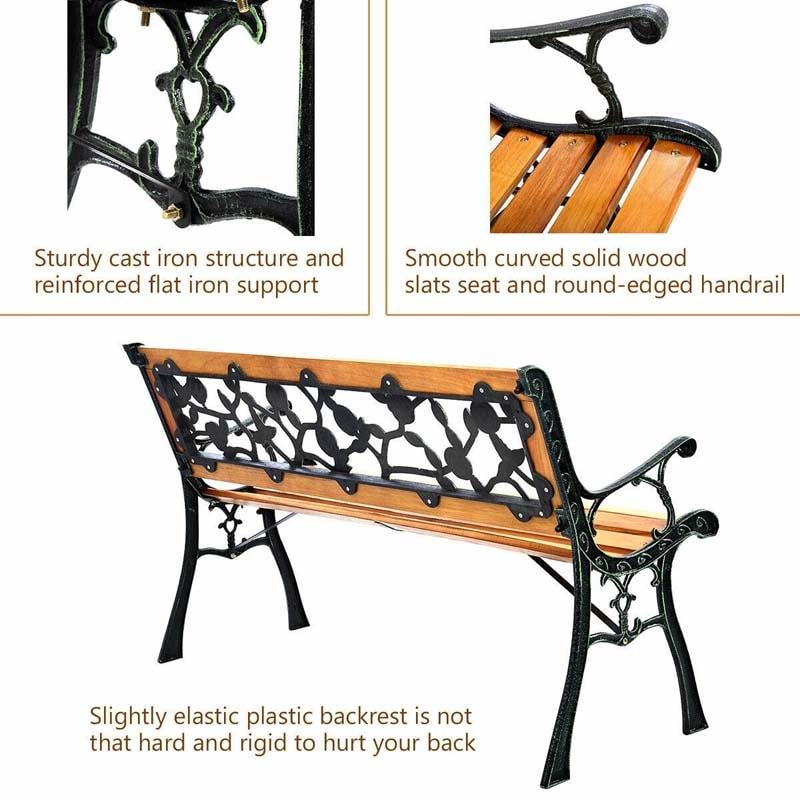 Weather-resistant High-quality Materials: it has a painted cast iron structure, solid wood seats and a backrest frame. All these functions make the workbench durable, stable and ensure its long service life. In addition, they ensure that the workbench will not be easily damaged or rusted over time.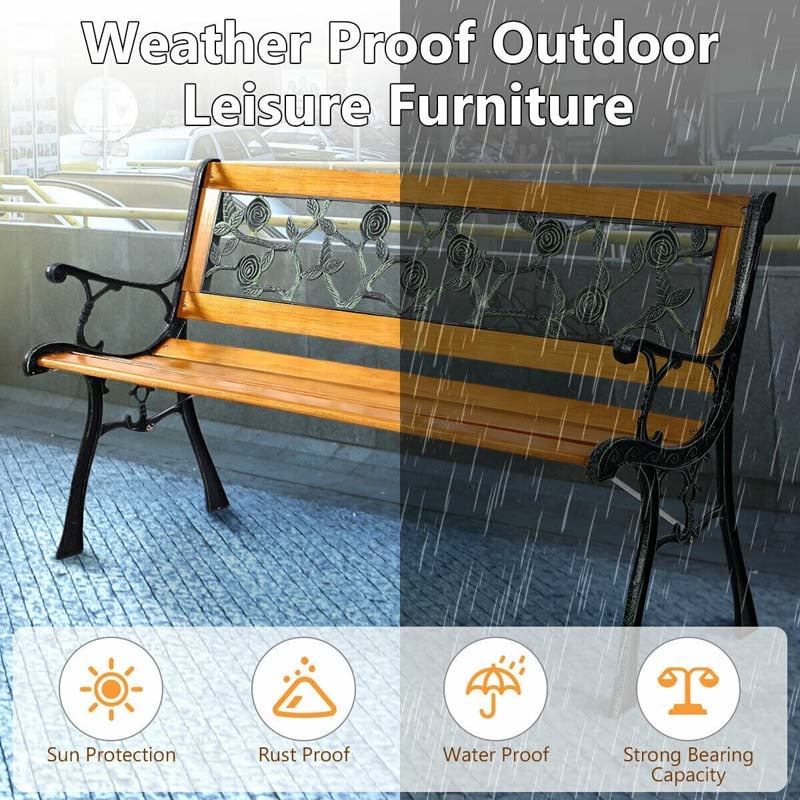 High-quality Hardware and Craftsmanship: Through the use of selected stainless steel hardware, the connection between the workbench components is firm, durable and not easily damaged. The entire structure is polished to rounded corners, and the surfaces of the seat and backrest are smooth, making the entire workbench safe and easy to use.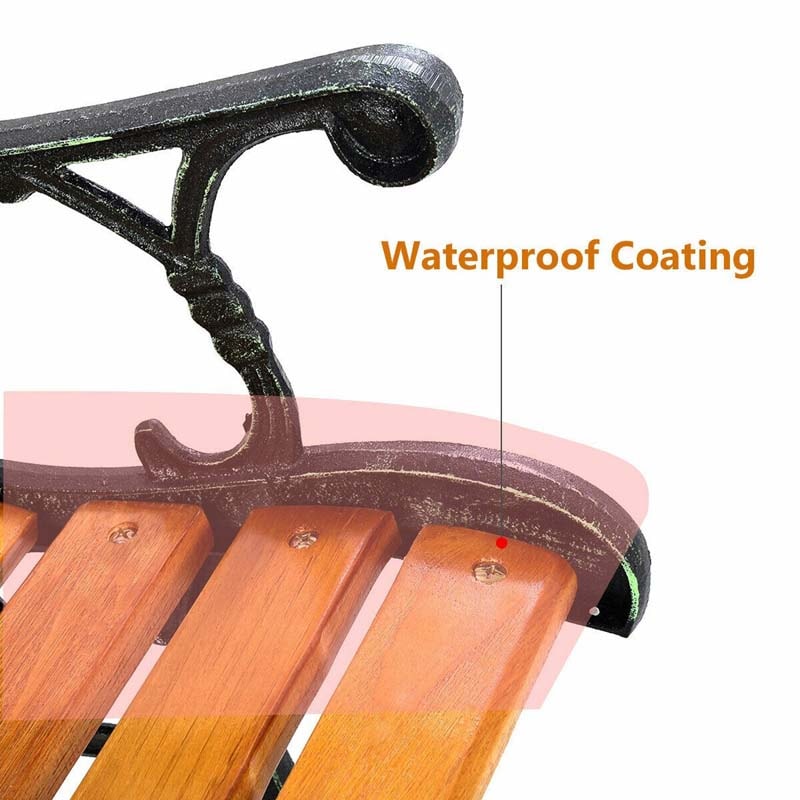 Ornamental and Practical Outdoor Bench: This garden bench has a simple style and can be perfectly integrated with most decoration styles in your home. This will be a great addition to your backyard, porch, terrace, poolside, etc. It is not only decorative furniture, but also a fully functional bench that can provide you with a place to rest and relax. With all instructions and accessories, it is easy to assemble.
Specifications
Material: Cast iron + kembat wood
Color: Black + natural
Product dimension: 49.5" x 20.5" x 29"
Product weight: 30 lbs
Weight capacity: 463 lbs
Package Includes
1 x Garden bench
1 x Instruction manual